About the Nature Preserve
Wilbur Hot Springs' Nature Preserve is a vast expanse of peaceful valleys, panoramic ridges, open meadows and the rare remnants of century-old mining operations. The original hotel and hot springs, including 240 acres situated along Sulphur Creek, was purchased by Dr. Richard Miller in 1972. In 1999, Dr. Miller purchased the surrounding 1560 acres and designated the area as a nature preserve, placing a conservation easement on the property, thereby limiting development in perpetuity. In 2006, Wilbur began working with range ecologist Craig Thomsen from UC Davis to develop a plan for Ecological Stewardship of the property. This included efforts that exist today towards protecting topsoil, preventing erosion, restoring native ecosystems, removing invasive species, reducing wildfire danger and protecting biological diversity.
The Preserve consists mainly of central oak woodland habitat, with abundant native oak, pine, buckeye, redbud and manzanita. A diverse array of wildflowers bloom in springtime, including California Poppy, many varieties of Lupine, Paintbrush, Yarrow, Larkspur, Clarkia, Owl's Clover, Fairy Lanterns, Shooting Stars, Tidy Tips, Goldfields, Cream Cups, Western Wallflowers, Mariposa Lily, the rare Adobe Lily and more.
Year-round, bird-watchers are rewarded with sightings of golden eagles, great blue herons, killdeer, woodpeckers, wild turkeys, ruby-crowned kinglets, goldfinches, western bluebirds, Bullock's orioles, red-winged blackbirds, cliff swallows, belted kingfishers, quails, and a variety of owls and hawks, including red tails, northern harriers, and American kestrels. The bald eagle is one of the more spectacular winter visitors in our area.
Wildlife includes deer, ground and tree squirrels, coyotes, badgers, jackrabbits and wild pigs. If you're lucky, you might see a shy bobcat or gray fox. Old mine shafts serve as homes for colonies of endangered Townsend's big-eared bats. During warmer months, they emerge from the caves at twilight and eat hundreds of insects at night.
Discoveries
When you visit the Preserve, make sure to leave time to spend at these unique features.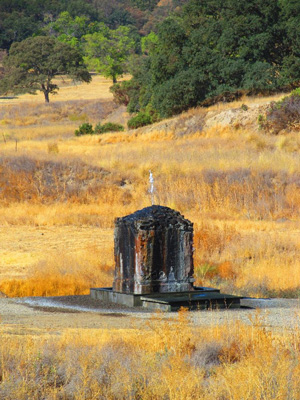 Fountain of Life Geyser
There are only about 1,100 known geysers on the earth, about half of which are located in Yellowstone National Park. Of the remaining geysers, the majority are steam-driven, which is not the case for the Fountain of Life. This bubbling, gurgling geyser is primarily driven by the release of carbon dioxide from an ancient sea floor into highly mineralized meteoric water. The water is heated by a pocket of magma generated by the friction between two tectonic plates just below this region. As the pressurized water deep underground releases the dissolved gases, bubbles build up inside the geyser shaft and displace the column of water with gas, forcing the column of water up through the geyser vent approximately every 45 minutes.
The Wishing Tree
As you walk along Wilbur Springs Road past the Fountain of Life, you will come to an oak tree adorned in colorful tags. Here you can write your wishes, dreams, hopes and prayers on the colored tags and tie them to the branches. On New Year's Eve, we mindfully remove each wish to be released and transformed later on at our annual New Year's Eve bonfire.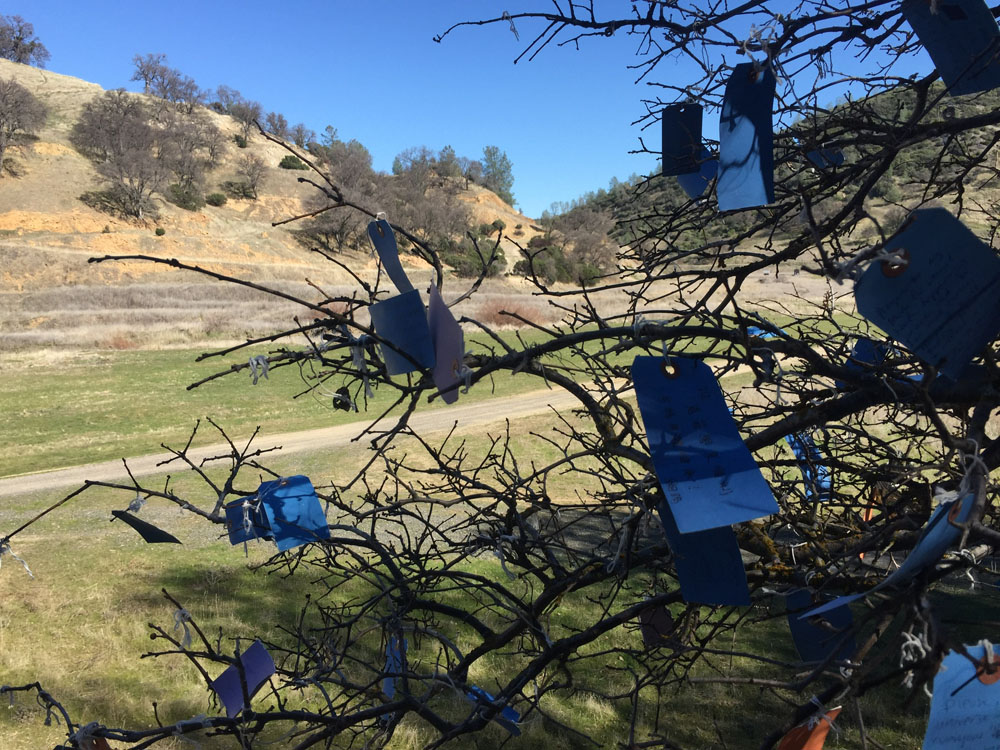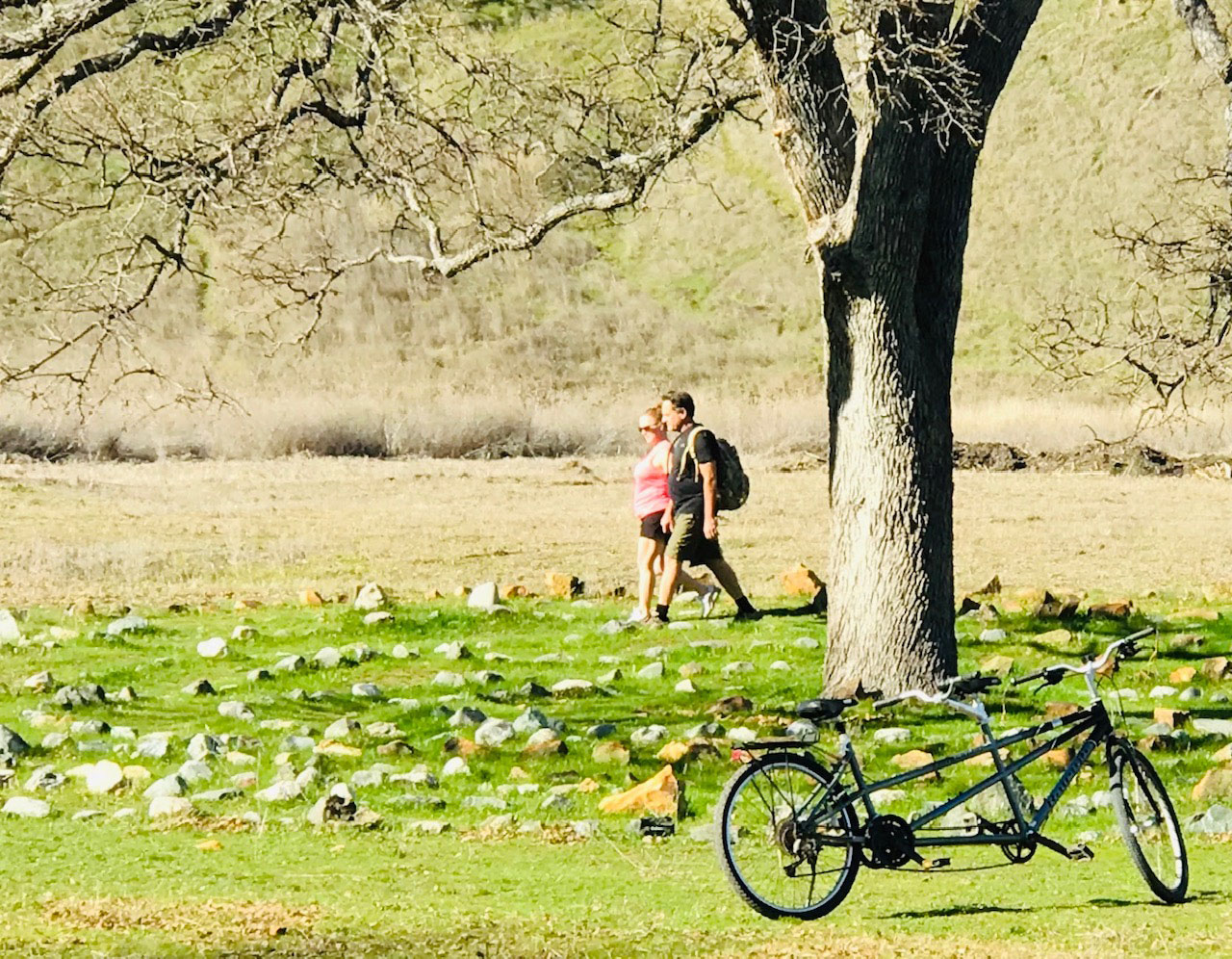 Aquarian Labyrinth
The Aquarian Labyrinth patterns were discovered by Lynette Van Hooser in 2011. These patterns were created from a seed pattern very similar to a traditional labyrinth seed pattern – therefore it was discovered rather than designed. The pattern is two labyrinths in one: an inner, shorter labyrinth and an outer, longer labyrinth. If the left path is chosen, the outer labyrinth draws you in and the inner labyrinth draws you out.  If the right path is chosen, the inner labyrinth draws you in and the outer labyrinth draws you out. There are no wrong choices. You can ask a question if you like, or just clear your mind and see where the twisting pathways take you! 
Wind Chime Memorial Park
The Memorial Wind Chime Park is a place to remember and honor loved ones with a wind chime. We invite you to make your own wind chime, bring one from home, or purchase one from our Country Store. Take a moment to read the entries in the memorial journal or add one of your own memories of a loved one as you listen to the chimes sing in the wind. This is a peaceful site, filled with beauty, emotion and remembrance.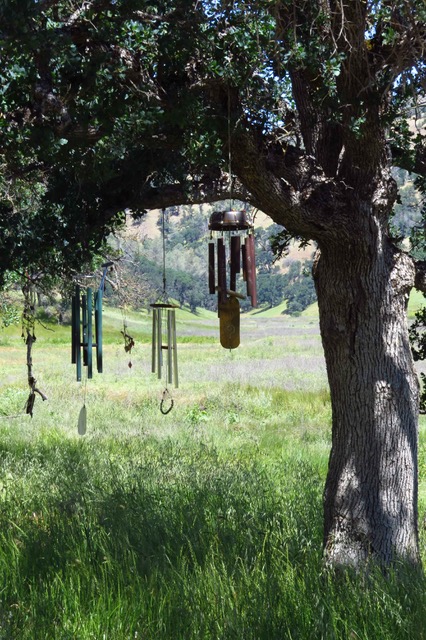 Hiking & Biking
Wilbur guests are encouraged to explore the miles of hiking trails in the Nature Preserve. Many trails are suitable for mountain bikes but the terrain can be challenging. There's nothing quite like a good hike or a ride followed by a serene soak in the hot springs. Wilbur provides bikes to ride, but you may wish to bring your own. The Nature Preserve borders the Bureau of Land Management (BLM) property, which is not owned by Wilbur but is open to the public. When hiking the Preserve, we strongly advise guests to travel in pairs. The Preserve closes at sundown in the winter and 8PM in the summer – always return before sundown. Click on the Trail Map icon below to enlarge.