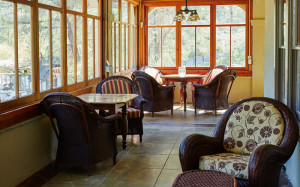 Q: Can I come take a tour and just look around?
A: A great way to get a taste of Wilbur is to come for Day Use. To preserve a sense of sanctuary and the privacy of our guests, we do not offer guided tours. Advance reservations are required for all guests.
Q: When is check-in and check-out?
A: Wilbur is a unique retreat and all new guests receive an orientation from front desk staff, which is available starting at 10 a.m. Check-in is between 3 – 9 p.m. If you would like to arrive before 3 p.m., you may arrive to use our facilities as early as 10 a.m.
Weekday Early Arrivals the rate is: $9.00+tax per each hour before 3:00 pm
Weekend/Holiday Early Arrivals the rate is: $10.00+tax per each hour before 3:00 pm
Please note, room check-in is 3pm even if you arrive to use the facilities earlier. Late check-in is available until 11 p.m. for return guests, but we ask that all new guests arrive during check-in hours. Campers please arrive before dark. Check-out is 11 am from your room or campsite. You may store your food items in the fridge and dry food storage area until 2 p.m. and enjoy use of our facilities until 5 p.m. on most days.
Q: May I come early to use the hot springs or hike?
A: If you would like to arrive before 3 p.m. check-in, you may arrive as early as 10 a.m.
Weekday Early Arrivals the rate is: $9.00+tax per each hour before 3:00 pm
Weekend/Holiday Early Arrivals the rate is: $10.00+tax per each hour before 3:00 pm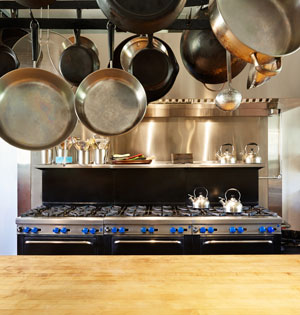 Q: Do you have a restaurant or cafe on-site?
A: Guests bring their favorite foods to prepare in our spacious and fully-equipped gourmet kitchen. All dietary preferences and spirits of choice are welcome. We have a small Country Store with a selection of beverages, sweet treats, and snacks. From September-June, we offer a fully catered Guest Chef Weekend each month. This is a great opportunity to visit Wilbur and enjoy catered meals all weekend. We're solar-powered and ask that you leave appliances such as juicers, blenders, slow-cookers, etc. at home. We supply all of the pots and pans, dishware, cutlery, and a nicely stocked spice rack. Guests bring their own ingredients, including cooking oils, condiments and sweeteners. We recommend ground coffee to use in our drip filters. The kitchen is open from early morning until 10 p.m.
Q: Can I sleep in my car/RV?
A: To ensure the safety and comfort of all, guests at Wilbur are required to stay in one of our lodging or camping accommodations. RVs and camper vans may be parked in our long-term parking lot during your stay.
Q: Can I request a specific cabin, solar lodge room or camp site?
A: You may request a specific accommodation and we will do our very best to fulfill that request but it is not guaranteed.
Q: Is there cell phone reception or internet access available?
A: Wilbur Hot Springs is an oasis of quiet repose, offering a natural digital detox. Cell phone reception and internet access are not available. Calls may be made at the Wilbur telephone booth, where a traditional coin-operated payphone is available 24-hours per day. If you need an emergency contact number, please contact the Front Desk. Amenities like WiFi and cell phone reception can be found in the town of Williams to the East, Clearlake to the West, and Guinda (wifi only) and the Cache Creek Casino (cell phone reception only) to the South.
Q: Can I bring my children to Wilbur?
A: For details about Children at Wilbur, please see our Children at Wilbur page.
Q: Can I bring my pet?
A: Wilbur is a pet-free zone and pets may not be tied up or left in vehicles. In compliance with the Americans with Disabilities Act, we allow service dogs. The owner must state what service the animal performs. We do not admit companion animals or emotional support animals.
Q: What do you mean by clothing-optional?
A: In the tradition of Japanese onsens and European hot springs, our screened bathing area is clothing-optional. This includes the flumes, pool, sauna, showers, cold plunge and surrounding decks. Nudity is common, but by no means mandatory. Some notes on hot springs etiquette…
Respect privacy and modesty. Many are quite sensitive about their bodies and are not accustomed to the vulnerability that nudeness brings. Bathing suit or not, even a single inappropriate glance can be offensive enough to ruin another's experience. Cameras and the taking of photographs in the bathing area are not permitted for this reason.
Be reverent of the quiet. We revere the quiet contemplation and relaxation these waters afford and many guests have traveled long miles specifically to reach the peace and silence of the Wilbur bathhouse. Quiet conversation can be held outside of the Fluminarium and in our outdoor "talking flume."
Save sexual activity for your private room. Wilbur is an exceptionally romantic place and we cherish that. We find physical expressions of love can cause great discomfort when they're on display. Please reserve all sexual activity for the comfort and privacy of your room.
Consume only water in plastic or stainless steel. For the safety of all, please do not bring any glass, food, or alcohol into the bathing area.
Q: How hot are the springs?
A: The water emerges from the Wilbur source at approximately 145° F. When it arrives at the Fluminarium, it has cooled to about 128° F. The water is channeled into four flumes with average temperatures of 98° F, 105° F, and 109° F. We adjust the temperatures by managing the flow of water in each flume.
Q: Is use of the springs included in the rate?
A: Yes, your overnight lodging rate includes full use of our facilities, including the bathing area, from the time you check in until 5 p.m. on the day you check out. The bathing area is open to registered guests 24/7. Only the sauna is closed from 10 p.m.- 8 a.m.
Q: Is your water treated?
A: The hot water in our flumes is pure, untreated mineral water straight from the source. There is no need to add chemicals because the water is constantly flowing into and out of each flume, allowing a complete "refreshing" of the water. Our swimming pool is treated with chlorine, as required by the Colusa County Health Department.
Q: What is your smoking policy?
A: The designated smoking area is at the Ramada, just east of the hotel. It is the only place on the property where smoking of any type or the use of vaporizers/e-cigarettes is permitted.
Q: Are there any food/alcohol restrictions in the kitchen?
A: All dietary preferences and spirits of choice are welcome.
Q: Are bath robes and towels available for guests?
A: Wilbur is operating completely off grid; we do not have a laundry facility on-site. We welcome you to bring your own towels. If you forget to bring a towel, we offer towels for sale in the Country Store for a nominal fee. We offer bath robes for rent and these are available for $15; alternatively we offer bath robes, sarongs and wraps for sale in our Country Store.
Q: Where is the nearest airport?
A: The Sacramento Airport is 1½ hour drive from Wilbur.
Q: Are your accommodations ADA accessible?
A: Cabins 9 & 10 are ADA Accessible.
Q: Can I host a private event/retreat/workshop at Wilbur?
A: We welcome small groups of up to 24 people. Groups of 25 or more guests are required to rent the entire facility exclusively. Since we are primarily a "Sanctuary for the Self", there is limited availability for these Exclusive Use Events each year. Please call or email the front desk at (530) 473-2306 or info@wilburhotsprings.com, and let us know the nature of your group or event, the dates you would like to stay, and the number of guests in your party.